Houseboats and the Erie Canal
The idea of creating houseboat communities along the Erie Canal has been of great interest to us at East Coast Houseboats. When the Re-imagine the Canals, competition was first announced it got us thinking about how the Canal might benefit from the idea that houseboats could be a great way to get people out on the water. With 524 miles of navigable waterway and more than 30 marinas located within the system it seems as if there could be countless opportunities.
The obvious location for these boats would be in the existing marinas. For these marinas, it would give them the opportunity to fill up any unused slips, or even provide methods to monetize areas of the marina that in the past have been unusable such as those with shallow water or access problems
What about the miles of unused sections of the Canal that could sustain small communities of houseboats? What about the idea of creating mini-marinas where groups of 5 or 6 boats could be located? These marinas could be built with minimal infrastructure, there would be no fuel docks required, not even a travel lift. A crane could be brought in for a day each Fall to pick the boats from the water and the process repeated in the Spring. These boats could be built to be used completely off the grid, using Solar and wind generation which would provide virtually no carbon footprint. These mini-marinas  could provide opportunities for businesses already located within the NYS Canal System to expand, or even bring new investors to the area.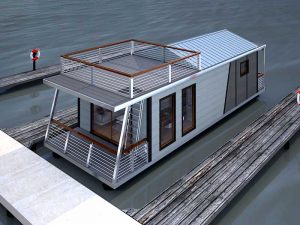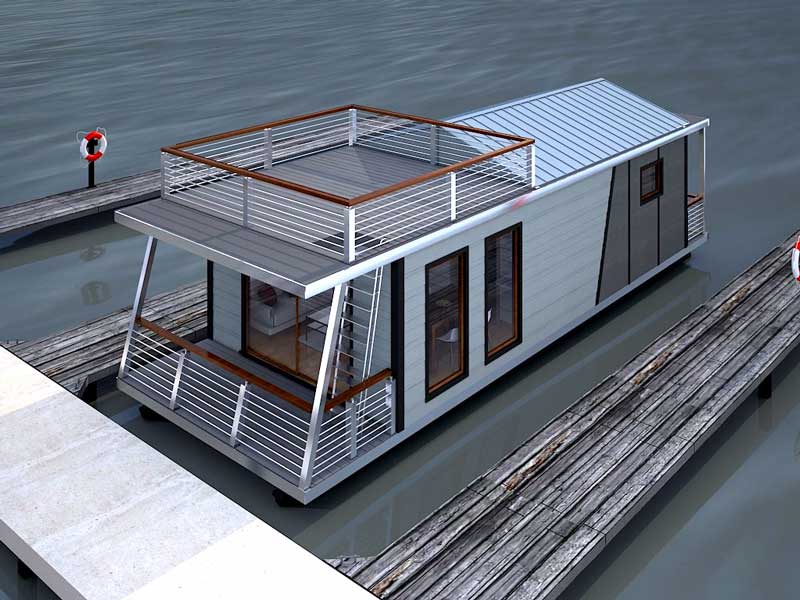 The owners of these houseboats would now have access by water through the Canal System to go anywhere in the world, or just sit on their floating front porch and fish, watch wildlife, kayak, canoe or bike or hike the Canalway Trail.
These boats could be placed in vacation rental platforms such as home-to-go or Airbnb offering opportunities to visitors to the Canal a completely new way to experience the Canal Corridor. These mini-marinas could be set up so boat owners could park their day boats next to their houseboats for those trips out on the lake for a day of watersports or a trip to a dock and dine.
East Coast Houseboats builds and launch's these boats at Beacon Bay Marina on the North End of Cayuga Lake in the village of Cayuga NY. The boats could be floated through the Canal System to their desired mooring locations or moved to locations throughout the East Coast.